Released: July 2019
Publisher: Zaffre
Pages: 400
Rating: 4/5
The second installment in a series following an archaeologist and his film crew investigating unexplained mysteries around the United States.
---
Myth investigator Nolan Moore and his team take on a new mission for their YouTube series, "The Anomaly Files", investigating the eerie stone walls near the San Francisco Bay Area. While Nolan hopes their new case will help boost their online presence and attract more viewers, he also has personal reasons for dragging his crew to the remote woods of Northern California.
Soon they realise there is more going on than meets the eye within this small town as a girl's disappearance unearths stories of witchcraft and long hidden secrets about the walls. As more bizarre events begin happening around them, Nolan begins to suspect there is a dangerous supernatural force at play- one that may keep them trapped in the town forever.
First off can I just say what an utter kick it was to read a book that took place near where I grew up in Northern California? My hometown of San Jose (Go Sharks!) was mentioned several times, too.
There are actually walls throughout the region, often referred to as the "East Bay Walls," and when I still lived in California my friends and I would sometimes hike along them. No one knows who built them or why but there are a lot of theories about their origins ranging from lost tribes to aliens to Native Americans building them to appease fault lines. The general consensus, though, is that they were most likely put there by Spanish and other European settlers who farmed and ranched out in the hills.
No major archaeological research has been done out there and as an archaeologist I'm surprised it hasn't been taken up by one of the numerous universities in the Bay Area given the local interest in the walls. I'd certainly love to take part in a research project out there even if it is a couple millennia beyond the periods I specialise in.
However, this is a book review so I suppose I had better start talking about the book!
The Possession was a delightfully creepy read. I went into it knowing it was a horror story but when the "anomalies" actually started happening I was still pretty surprised and was shaken to my core. The forces simmering just beneath the surface of the small mountain town didn't just do a number on the characters, but on the reader as well. It was a mind bending and totally unique ride. I'm still a little shaken up a few weeks on but in that good way the most awesome of horror stories get under your skin.
One of my favorite elements of The Possession is that they are a YouTube show investigating the paranormal. It's a fantastic premise, one that's highly relevant in this day and digital age. Although I kept having to stop myself from imagining them as the Ghostfacers from Supernatural.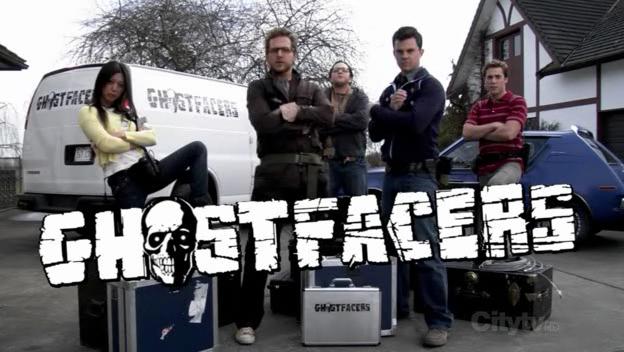 I haven't read the previous book, but I didn't feel lost in this installment because the author did a great job introducing the backstory throughout the opening chapters. I can't say I formed any attachments to the characters other than the brash Cockney Ken (he was hilarious), but I think that's probably due to me coming to the story later than other readers. Although I have to say I wasn't too impressed with Nolan's dismissive ex-wife Kristy, who turned out to be the real reason he dragged everyone up north. I doubt reading the first book would change that opinion much.
One of the other characters summed up my feelings about Kristy perfectly, "It's been interesting to meet you Kristy. I mean, I'm sure Nolan can be a pain at times. But he's a good guy so I never really got how he wound up separated… I think I understand now."
Set against the gloomy Northern Californian mountains, The Possession is a truly dark and eerie tale with a lot of creative and unique twists. It starts off with a slow burn, but once the evil forces come out to play it becomes a gripping, claustrophobic horror ride. If you're looking for something to give you the chills, look no further than Nolan and the Anomaly Files.
---
---
A Little Nerd Told Me is a participant in the Amazon Services LLC Associates Program, an affiliate advertising program designed to provide a means for sites to earn advertising fees by advertising and linking to Amazon.This means if you click on the link and purchase the item, I will receive a small commission. There is never any extra cost to you.